Government ID System
Bundle Includes:

1x IDP Smart-30S Single Sided Card Printer

1x Easybadge LITE – ID Card Software
Includes Free Design & Database Setup

1 x Microsoft Webcam

1x YMCKO Ribbon

200 PVC blank cards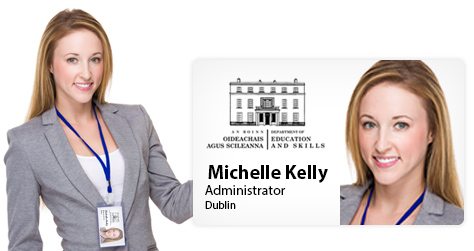 Government ID Printing Made Easy
All Government departments now need secure high quality printed ID cards for staff members.
CardLogic provides a card bundle which includes everything in a box to start producing high quality printed plastic Government ID cards.
The bundle includes the Smart 30s single card printer which comes with a 5 year printer manufacturer warranty from IDP. The printer has a 100 card input hopper and 40 cards out hopper.
Included in the bundle are all the consumables for the card printer including 200 blank white PVC cards. Also included is the YMCKO colour ribbon which produces 250 printed Government ID cards.
The card design software package included is Easybadge Lite which allows the user to easily design the layout of the ID card. Also easybadge allows the user to create a database of all Government employees and create fields such as name, department, employee number etc. Easybadge also comes with a free app for Iphones and android phones which allows the user to capture a staff photo and upload this to the main software from their device. Finally the microsoft webcam allows the user to capture staff photos and link this photo to the persons record within the Government staff database.
For more information and options on our range of plastic card solutions for Government ID please contact our sales team on 015065661 or email sales@cardlogic.ie