Plastic Key Tags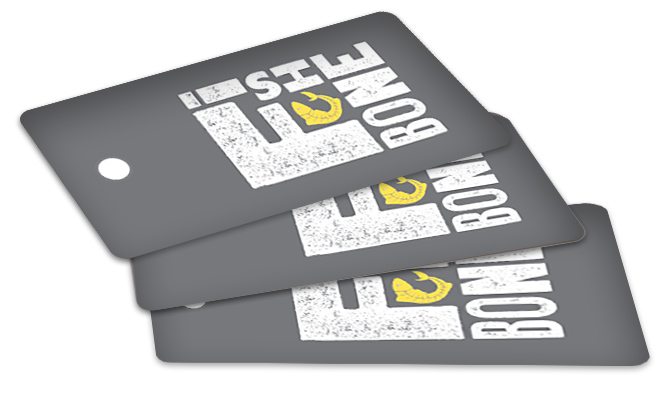 At 1/3rd the size of traditional plastic cards, plastic key tags are a great alternative for those who prefer convenience over all else. Simply attach to a key-ring or bunch of keys and use as required.
Custom Plastic Key Tags
Customize your key tags to your own specification. We can easily print your very own custom design; From simple monochrome text, to highly detailed images – the only limit is your creativity. Not sure on your design? No problem, our in-house team can help you create custom plastic key tags from scratch – it's what we do best. Get in touch today to see some samples.
Printed plastic key tags can be used in a variety of applications including:
Gym & Leisure Centres
Hotels

Loyalty and gift card solutions
Restaurants
Membership 

Dual-sided printing available: In addition to frontal printing, we can print additional information on the back of the fob such as company contact details including address, phone number, website, etc –barcode printing also available.

PRINT YOUR OWN KEY TAGS

Want to do it yourself? Here at CardLogic we also have an on shelf bundle where you can start printing your own key fobs in-house. This package includes a plastic card printer, software, colour ribbon and blank keyfobs — all the tools and equipment you need to produce high quality key tags for on demand printing.

For more information and pricing on printed keyfobs and card production systems, please contact our sales team on sales@cardlogic.ie or call 056 7712650