Printed Hotel Key Cards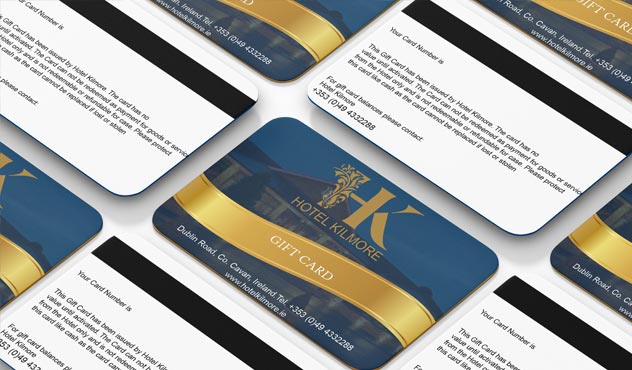 Our printed hotel key cards come with the following great features:
Full colour (CMYK), dual-sided card printing

All our prices include printing on front & back of the card

Choice of finish: Gloss, matte or metallic

Choose gloss for a shining, striking finish or go matte for a subtle premium finish

Guaranteed integration with existing systems

We offer full integration services with any existing system. Magnetic stripe, barcode, chip etc.

Full in-house design service

Our design team can help you create a bespoke gift card from start to finish
Get a quote for plastic hotel key cards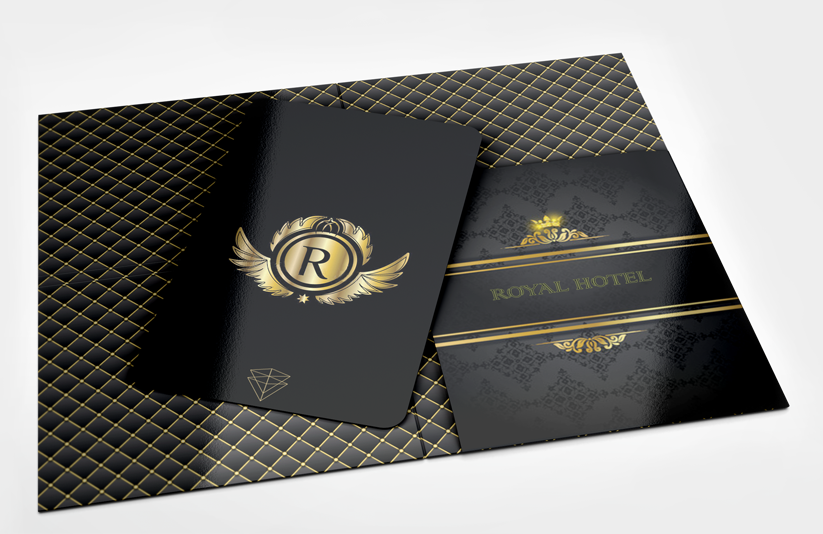 Hotel Key Cards | In 4 easy Steps
1). Supply design or have us design your card

2). We prepare your design & send a proof

3). Order is approved & sent to print

4). Order is dispatched to you
Request a quote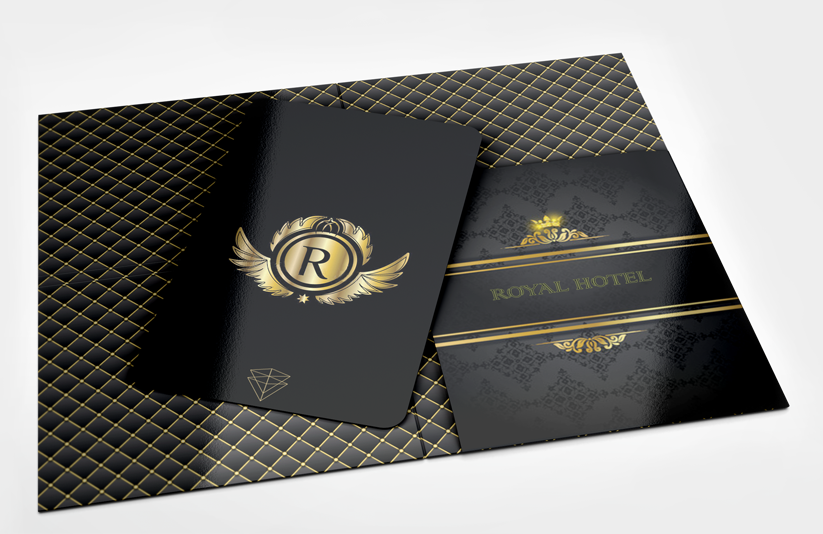 Custom Key Card Wallets

Compliment your cards: We can also supply custom printed hotel key card wallets. A simple way to add a touch of class to your Hotel.

Make an Impression

Focus your Marketing: Did you know your typical guest will use their key card — on average– 6 times per day; Leave a lasting impression with a stunning custom card

Improve Guest Satisfaction

Keep Guests Informed: Include additional information about your hotel such as Pool, Spa, Room service information and more – it's the little things.
Leave a Lasting Impression with Eye-catching Hotel Keycards
Here at CardLogic we have been supplying hotel keycards to hotels throughout Ireland for over a decade. Before your guests even reach their rooms, make a positive first impression with a beautiful custom designed keycard. Our high definition, scratch resistant cards have an executive, professional look that will reflect positively on your hotel.
From blank generic hotel key cards to fully customised cards with special finishes, CardLogic provides premier hotel keycards suitable for any electronic entry system.
Custom Printed Keycards
We can print bold, bright and beautiful cards customized to your exact specifications. This typically includes details such as hotel logo and contact information. Cards can be as simple or as complex as you like; we have printed basic text-only cards all the way up to full-colour specialised finishes with embossing.
We offer a range of technology cards. The majority of hotels currently use magstripe cards for access purposes but more and more are now choosing to go contactless. Whatever your needs, we can create a bespoke solution to suit your needs and budget.
Contactless

Contactless key tags offer an additional level of convience in that they do not need to physically touch the locking mechanismy. Simply hold up to the panel and the door will unlock.

Contactless keycards offer a distinct advantage over magstripe in terms of convenience and durability. Also, they offer greater print freedom on the back of the card.

Magstripe

Magstripe are currently the most common type of access keycard used. These cards are placed into a slot on the locking mechanism, the barcode is read and the door will unlock.

Magstripe cards are popularised by their low-cost but they lack the security and durability of contactless cards.