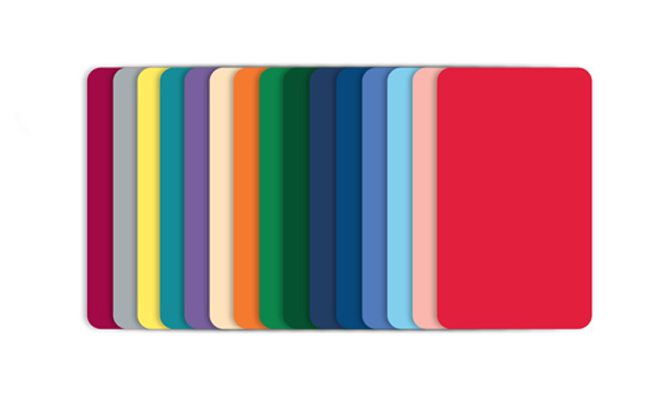 Stand out from the crowd our colour blank Cards
We stock a huge range of coloured blank id cards – ready for printing. These cards are solid colour with a completely flush surface ensuring perfect prints every time. Their bright vivid colours will be sure to draw attention to you. All cards are ISO -CR80 compliant and packaged in a sealed, dust free wrapping.
All cards are compliant with ISO CR-80 standards and delivered in a dust-free sealed packaging to help you get a better print quality.
We also stock cards with a range of different finishes and features, such as metallic, matte and glossy.
]
Blank CR80 cards are the industry standard for most types of plastic cards. ID Cards, Credit Cards, Licences and more are all printed on CR80 blank PVC cards. They have a durable, high gloss finish which ensures accurate colour representation as well as durability
Add some content to your accordion item here.