Promote and grow your business with custom printed gift cards. These highly-durable cards are long-lasting, durable with rich vivid colours that really make a statement. 
Print your cards on traditional PVC cards or eco-friendly materials for a more sustainable approach.
We wont be beaten on price

Custom Gift Cards For Business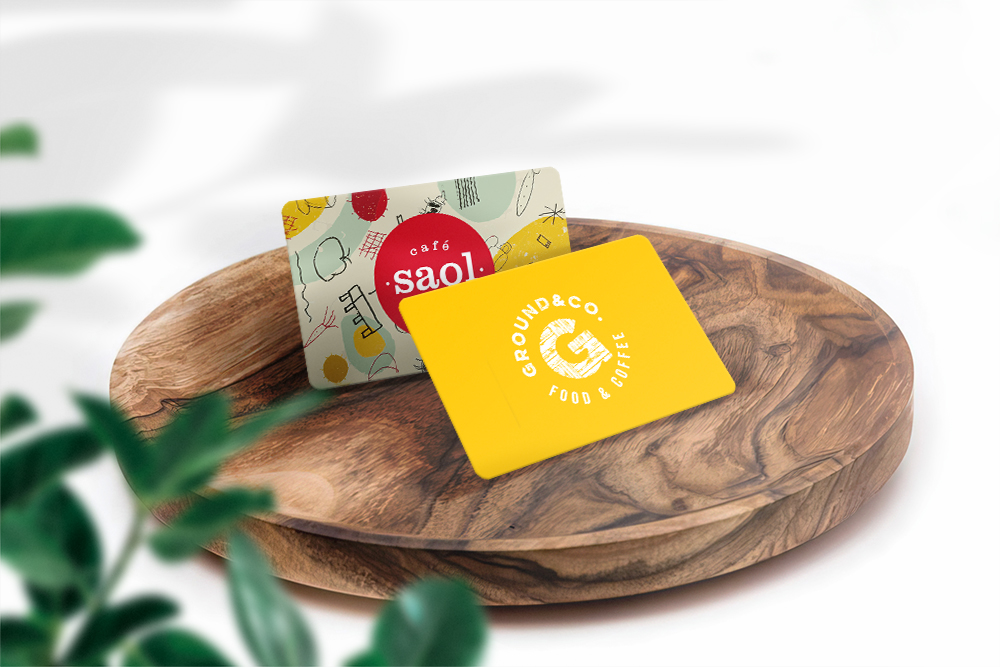 Fill out the form below to receieve your quote.
How To Get Gift Cards Made For My Business?
Getting gift cards made for your business is a straightforward process.  It  involves an simple four step process which we have outlined below. For more information on the gift card manufacturing process, please click here:  Gift Card Manufacturing
From magnetic stripes and barcodes to  more advanced EMV chips and NFC technology, the evolution of gift card technology has mirrored the broader advancements in digital payment systems. These technologies not only make the cards more secure against fraud but also provide quicker and more efficient interactions with Point of Sale (POS) systems. We provide a full range gift card technology with guaranteed integration with existing systems
PRINTED GIFT CARD OPTIONS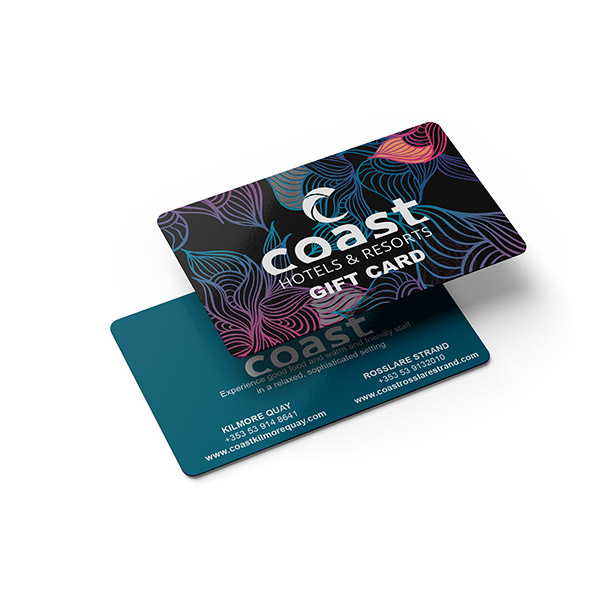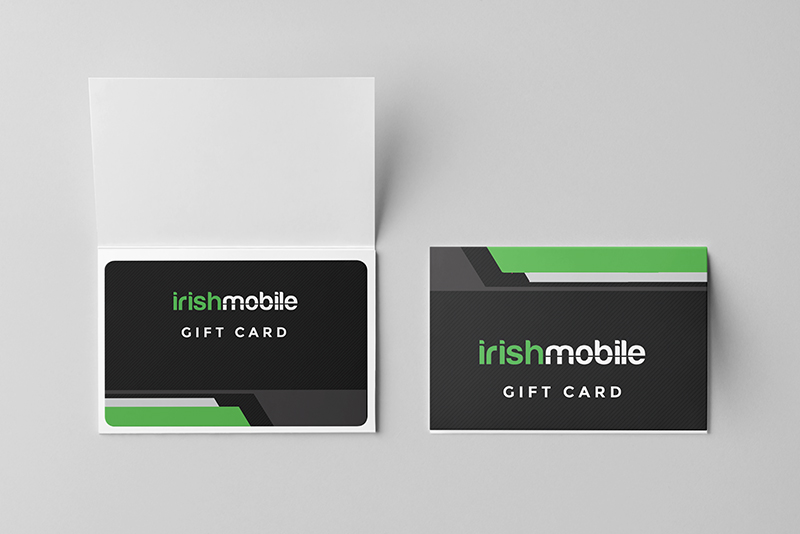 Compliment your cards with a custom tailored wallet. Full colour printed on premium thick card with lamination options available.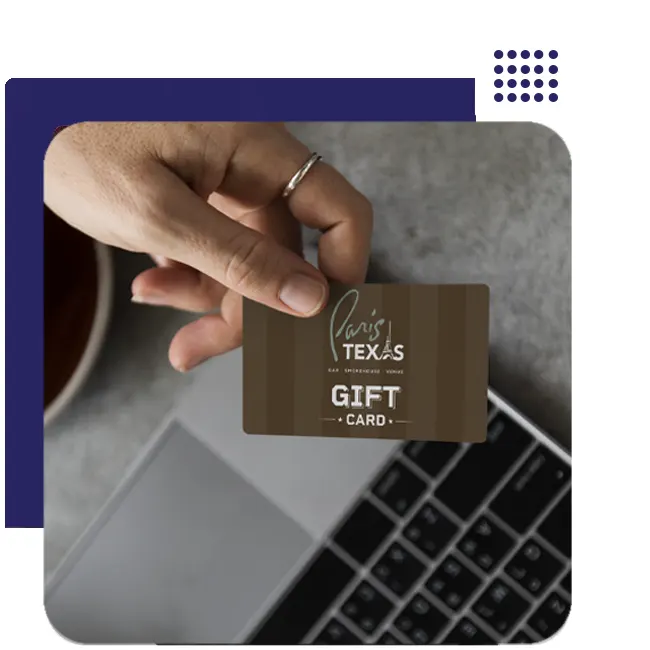 How Gift Card Printing Can Benefit Your Business
The integration of gift cards into your business model presents a plethora of benefits. Designed with cutting-edge technology and tailored to represent the essence of your brand, our gift cards can be the game-changer in your customer retention and engagement strategy. Learn more about the Benefits Of Gift Cards For Business
Increase Sales: Offering gift cards encourages upfront purchases. Even better, statistics show that gift card users often spend more than the card's value.

Attract New Customers: Gift cards given to others introduce your business to potential new customers who might have never visited otherwise.

Enhance Brand Awareness: A well-designed gift card can serve as a miniature billboard in a wallet, constantly reminding users of your brand.

Reduce Return Rates: Customers purchasing with gift cards are less likely to return products, ensuring more consistent sales figures.
Print Your Own Gift Cards
Printing Your Own gift cards is easier than you might think. We provide a range of printers and printer bundles suitable for Printing Your Own Gift Cards
Compact yet powerful, these printers sit comfortably on any desk or counter, ready to bring your designs to life. It's user-friendly, too, meaning you'll spend less time fussing over complicated settings and more time unleashing your creativity. From the deepest blacks to the most vibrant hues, your gift cards will not only capture the essence of your message but also the attention of anyone lucky enough to receive one.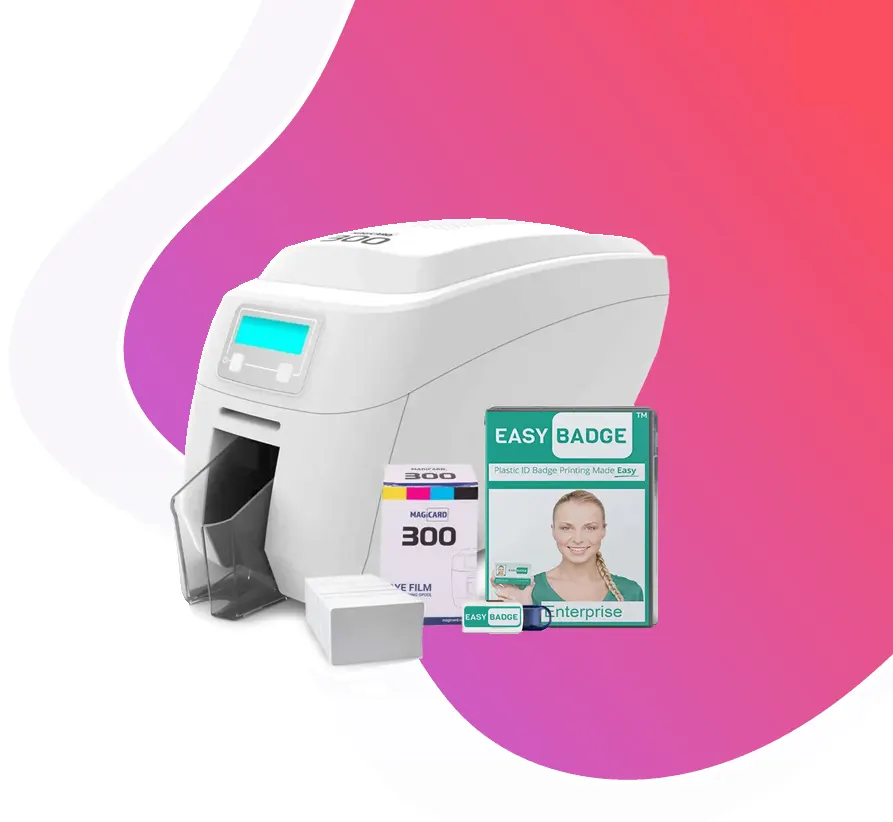 Do you have a  question about gift cards? We can answer it. 
Yes, you can print on both sides of the card with full colour on one or both sides
Yes, we can colour match to your exisiting brand guidelines 
We ensure all our cards are compatible with your exisiting system before we go to print ensuring you get simple and hassle free integration