The secure, convenient way to secure access to your organisation using mobile devices.
Mobile access allows for the use of a smart device such as a smartphone, tablet, or smartwatch, to unlock secure rooms, gates, computer networks, and beyond. The HID mobile access solution combined with the CardExchange Cloud suite providies a revolutionary,  secure, cost effective way to issue ID cards and security credentials.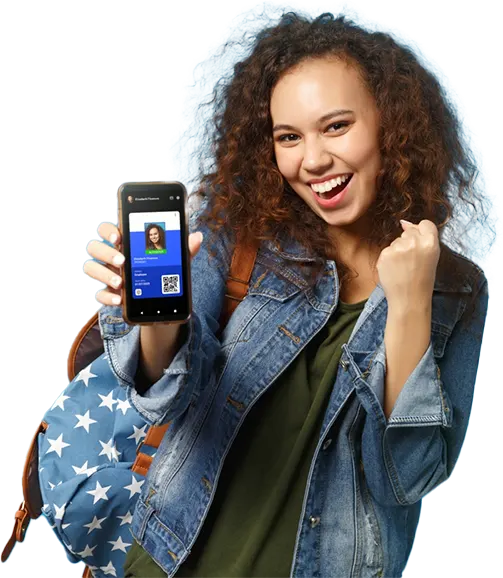 HID Mobile Access;
convenience operational efficiency and higher security.
Users no longer need to carry an access card which can easily be forgotten or lost, and can now use their mobile device instead. The intuitive 'Tap' and 'Twist & Go' gestures supported by the solution make user access convenient, contactless and efficient.
The HID Mobile Access solution is powered by Seos credential technology and follows best practices in data integrity protecting the data both when in motion and at rest. The solution is delivered via a highly secure and reliable cloud-based platform that is backed by a service level agreement that promises 99.5% service availability.
Reduce the time and cost investment that comes with operating a traditional, card based, access control solution. Using the highly stable cloud-based platform administrators can quickly and easily create, manage, issue and revoke credentials online,
The HID Mobile Access solution brings to the market the most complete solution yet. From mobile-enabled readers, to secure mobile credentials and the cloud based Card Exchange management portal. Find out more about each of the components below.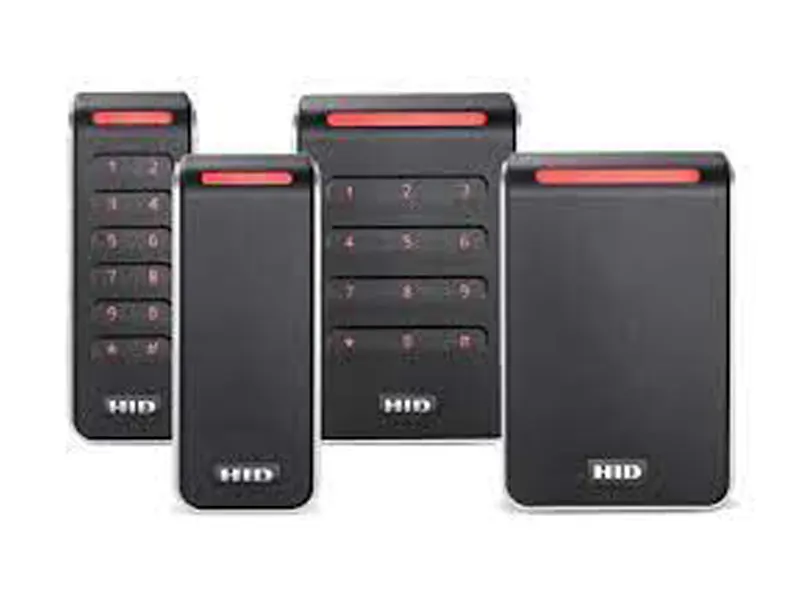 Mobile Enabled Readers
HID Signo readers have HID Mobile Access support natively. Other readers such as the iCLASS SE and multi class, are also available with mobile access.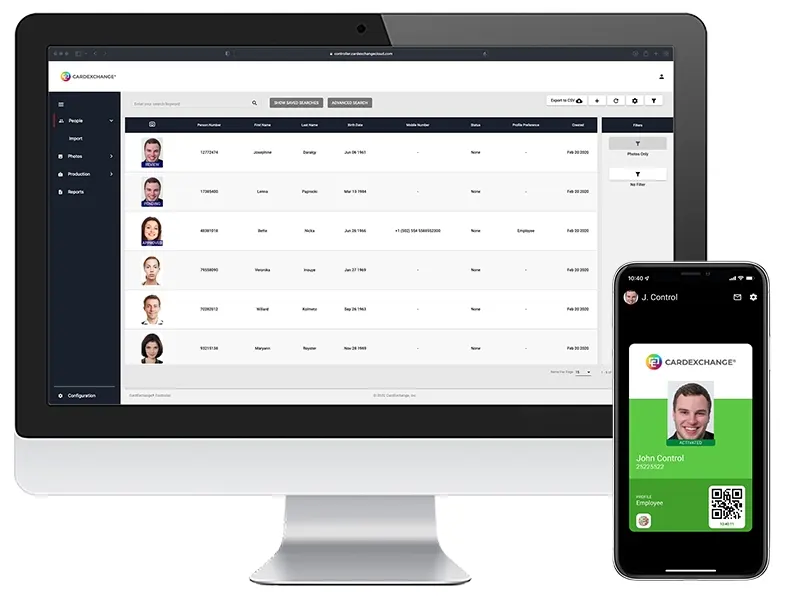 Card Exchange Mobile Access Portal
The CardExchange mobile access platform provides a cloud based portal for administrators to easily manage and provision mobile ID's securely, over-the-air.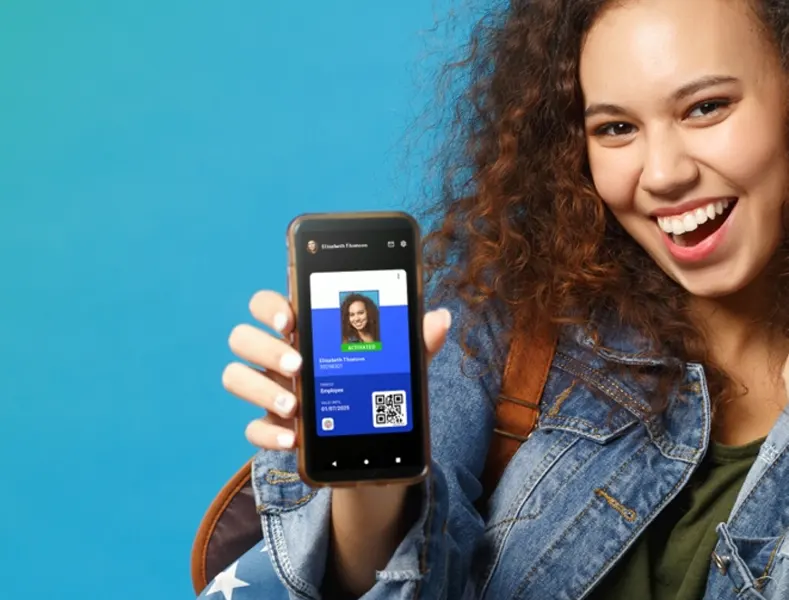 Secure Mobile Credentials
Get an instant secure ID card that can be used for multiple applications with the HID mobile platform . Instantly issue IDs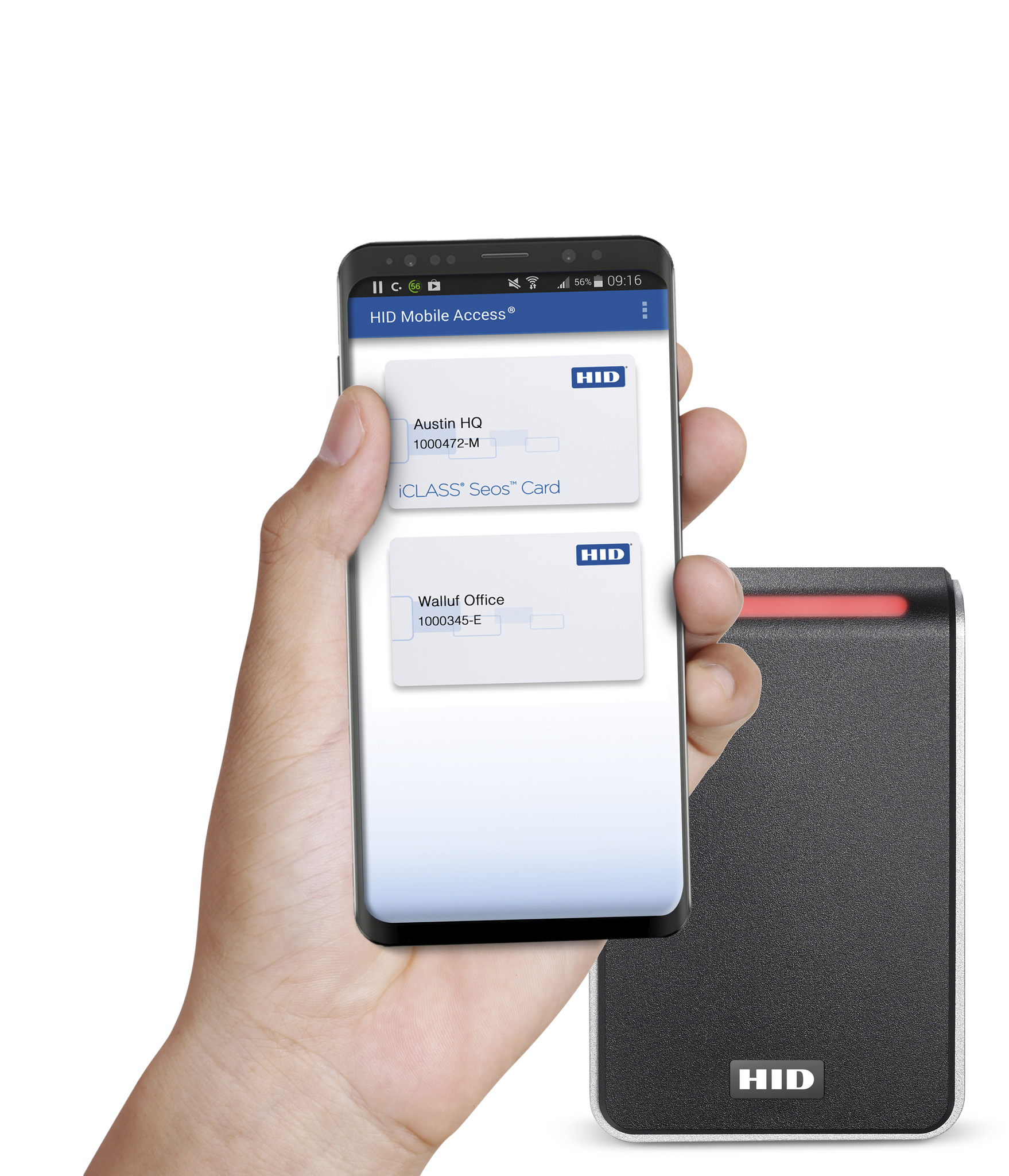 HID Mobile Access successfully merges security with convenience through the storage and use of secure identities on smartphones for opening doors, gates and more.
HID Mobile Access successfully merges security with convenience through the storage and use of secure identities on smartphones for opening doors, gates and more. The solution enables Android or iOS phones to securely communicate with readers using a close-range "Tap" mode, or from a distance with HID Global's patented "Twist and Go" mode. Active feedback including notifications, vibration and sound enhances the user experience when opening doors.
The HID® Signo™ Reader range offer a truly dynamic approach to secure electronic access control, HID Signo Readers are designed to be highly versatile, powerful, and connected for the future.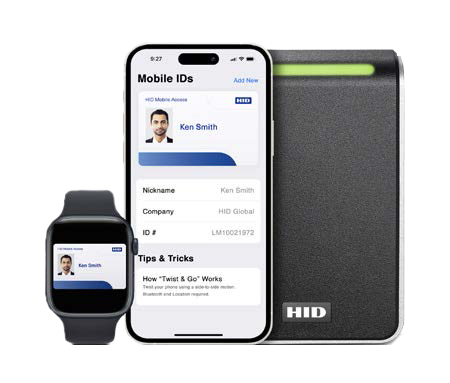 Intuitive – Leverages modern
design standards, natural
contactless gestures, and
ubiquitous communication
technologies
• Convenient – A GDPR compliant,
mobile first solution that's easy for
end users to provision and use
• Integrated – A key component
in operational efficiency
initiatives, digital transformation,
sustainability, an
HID Mobile Access opens doors
in a whole new way. With our
innovative, award winning, patented
gesture technology. Just twist the
mobile device upon approaching a
door, turnstile, or gate for seamless
access. Some key benefits include a fast transaction experience and a nice and smooth issuance program.