Hospital ID Printing System
Bundle Includes:
1x IDP Smart-30S Single Sided Card Printer

1x Easybadge LITE – ID Card Software
Includes Free Design & Database Setup
1 x Microsoft Webcam
1x YMCKO Ribbon
200 X PVC blank cards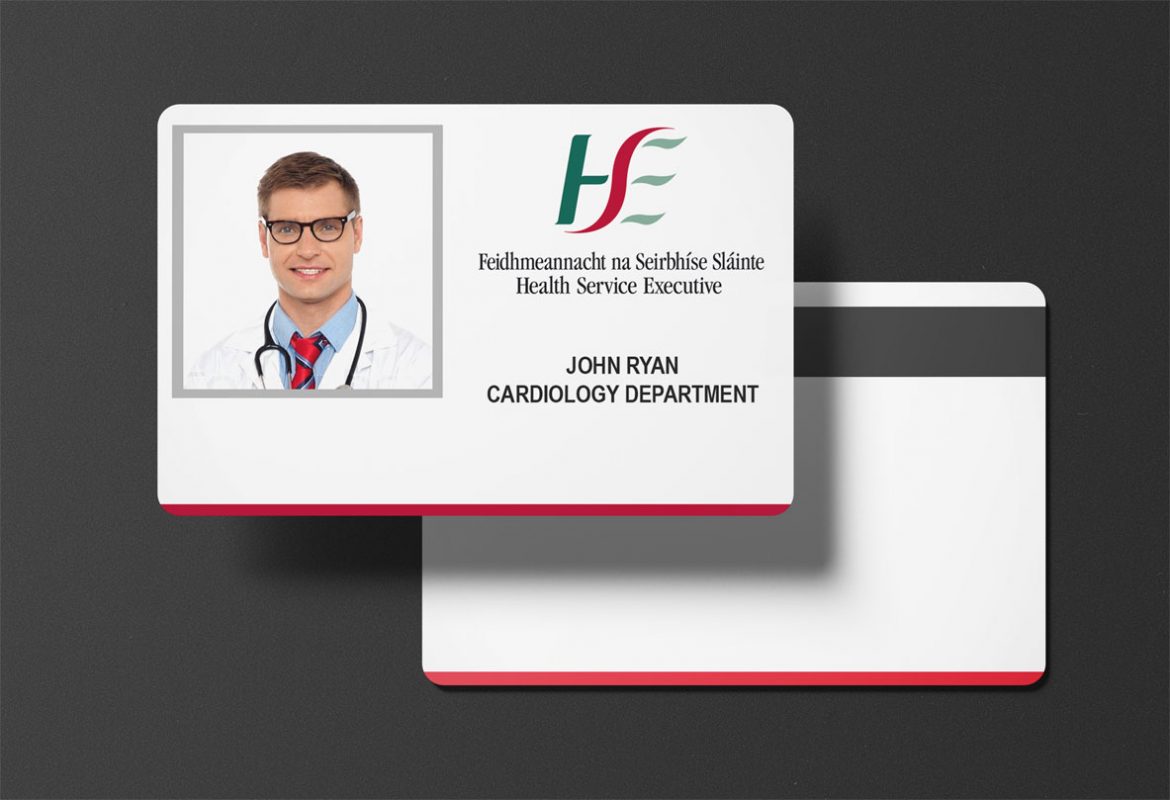 Print Hospital ID Cards In-House
All hospitals in Ireland now require staff ID cards for both nurses and doctors.
CardLogic has been providing hospitals ID card solutions to a large number of hospitals and healthcare facilities in Ireland for a number of years.
This bundle includes everything to start producing high quality printed plastic hospital ID cards. The bundle includes the Smart 30s single-sided full-colour card printer. This printer comes with a 5-year printer manufacturer warranty from IDP. The printer has a 100 input hopper and 40 output hopper. Also included in the bundle is the YMCKO ribbon for the printer which produces 250 ID cards full-colour single sided and 200 plain blank white cards.
The Easybadge lite software allows the user to easily create and design the ID card layout and also set up a database for both staff, nurses and doctors. With the software the microsoft webcam will capture photos and can be saved directly into the hospital database record for that staff member.
The Easybadge LITE ID Card Software with free design & database setup. This easy to use plastic card printing software can connect to CSV, TXT and OBDC databases to print ID cards and badges. .
Also, the Smart printers are perfectly designed to print directly onto Access control cards as well meaning that this bundles can cover any requirements a hospital has for to produce high quality printed plastic ID cards.
For more information and pricing on our range of plastic card solutions for hospitals, please contact our sales team on 01 5065661 or email sales@cardlogic.ie