Printed Loyalty Cards
Our printed loyalty cards come with the following great features:
Full colour (CMYK), dual-sided card printing

All our prices include printing on front & back of the card

Choice of finish: Gloss, matte or metallic

Choose gloss for a shining, striking finish or go matte for a subtle premium finish

Guaranteed integration with existing systems

We offer full integration services with any existing system. Magnetic stripe, barcode, chip etc.

Full in-house design service

Our design team can help you create a bespoke gift card from start to finish
Get a Quote for Plastic Loyalty Cards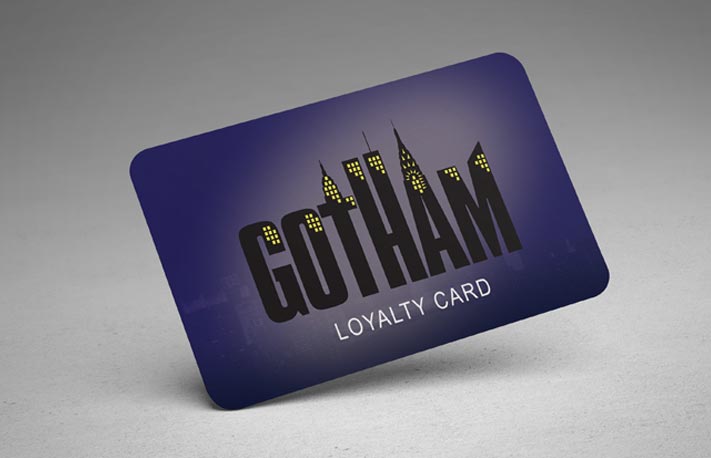 Plastic Loyalty cards are a unique tool in building and enhancing brand awareness. Plastic loyalty cards allow businesses to record and track customer spending habits giving valuable insight into current market trends.
Fully customisable: Our in-house design time can help you create your perfect loyalty card from the ground up. We encorporate all froms of data capture such as magnetic stripe or barcode.
Fill out our form & get your quote

Send us your artwork and we design a proof

Review order & amend or go to print

Order is dispatched to you
Get A Quick Quote
Good business begins with loyalty
Loyalty cards are a strategic business tool that's mutually beneficial for the business and the customer. It's a great way to reward your loyal customers with a little thank you if you will.
While offering benefit to the customer, a rewards card is equally beneficial to the business owner as the customer is limited to spending it at your store. Another benefit is the marketing element, people are sure to notice and inquire about an eye-catching card – it's just good business.
Just a small token of appreciation, CardLogic print loyalty cards for businesses across the nation. Your loyalty card can incorporate your business details, logo and any other information you feel is relevant. We have extensive experience with printed loyalty cards and we can help with your design, if you need it. With a loyalty card printed by us, your business will be sure to be at the forefront of your customers mind.
Plastic Loyalty Cards normally use some form of data capture feature such as magnetic strip or a barcode. This allows organisations to record customer usage of their loyalty cards giving valuable information as to marketing trends and expenditure.
Print Loyalty Cards: where to start?
If you have a design in mind, contact us and we can get to work, No design? No problem, our in-house team can help you design your perfect card from the ground up. When we print loyalty cards, we use a range of plastic card shapes, sizes, finishes and features — giving you the freedom to create your perfect card.