DIY Printing Bundles

We can supply a complete solution for in-house loyalty card printing. Our bundle includes everything you need to get up and running.

Bespoke Printing Service

We provide a bespoke full-service print solution for loyalty cards. We can take care of everything from design to print.
Drive new business, build your customer base
Loyalty card printing is a fantastic way to attract new and retain existing customers. Turn fresh customers into loyal regulars and make loyal regulars feel valued.
Limitless Choice
When it comes to card design, the only limitation is your imagination. Choose from a whole host of design and finishing options.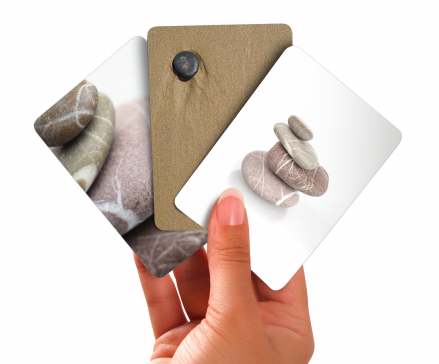 Request A Quote
Total Freedom
In a world that favors convenience, choose wireless connectivity for your cards. Simply tap your card and go.
Request A Quote
Loyalty Card Printing
CardLogic has over a decade of experience providing loyalty card printing services in Ireland.
Repeat customers are the cornerstone of every successful venture. So, why not reward your clients and boost your business at the same time with our low-cost card printing service.
Increase brand awareness
Reduce risk of customers deferring to competitors
Exclusive to your store
Big incentive for customers to return
Low-cost, highly-effective marketing tool
Boost your Business with a custom loyalty card
Rewards cards are a great way to give back to your customers – a small thank you, if you will.
Whether its offering a free cup of coffee or reward points towards a future purchase, a loyalty card is a great way to keep your customer coming back again and again. These cards are perfect for any business, organisation or club: Hair Dressers, Coffee Shops, Car Washes or Delis, to name just a few.
Plastic loyalty card printing helps hugely with your company image and marketing program and are a constant reminder of your business to the card holder. So, what are you waiting for? Get in touch today and let us help you build your brand!
CardLogic can supply everything you require to start your own loyalty card programme with direct loyalty card printing. Want do to do it yourself? We also supply a Loyalty Card Printer for in-house production.
Please feel free to contact us on 01-5065661 for more information and pricing
Plastic Loyalty Card Printing Options
card printing is a diverse process. Cards can be printed single or dual-sided; custom finishes such as matte or metallic really add a "wow" factor. Other options include signature panels alongside full personalisation, such as logos, name, customer number, etc.
Most loyalty cards use a barcode or a magnetic stripe to integrate with an existing point of sale or standalone loyalty system. With the massive expansion in technology in recent years, many companies now choose to go contactless. As such, we can print on a card with a built-in RFID chip.
Magstripe

Embossing

RFID

Barcode

Dual-sided

Signature Panel