Evolis Primacy Card Printer
The Evolis Primacy printer is a premium plastic card printer which combines flexibilty, speed and quality into one attractive package. The Evolis Primacy card printer is ideal for medium to large volume print runs.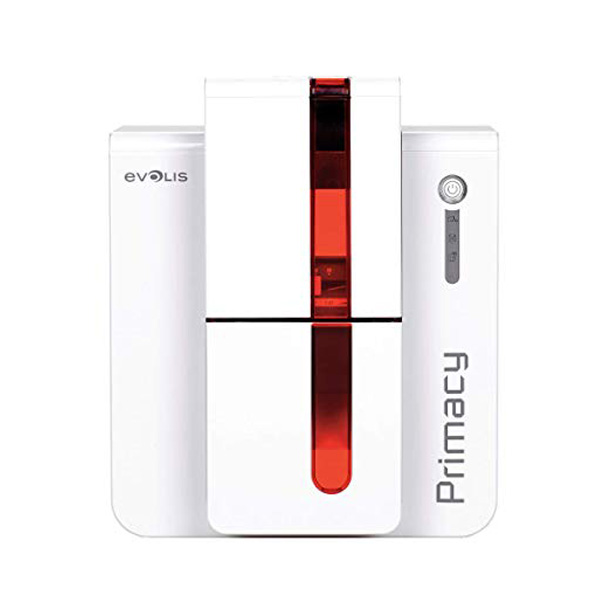 Print Speed
The primacy boasts one of the fastest print speeds on the market – capable of printing 200 full-colour cards per-hour. With 100-card input and output hoppers, this makes for a winning combination for high-volume jobs.
Efficient Power
Despite the printers power, it is particularly energy efficient with power comsumption up to 5 times lower than comparabale models.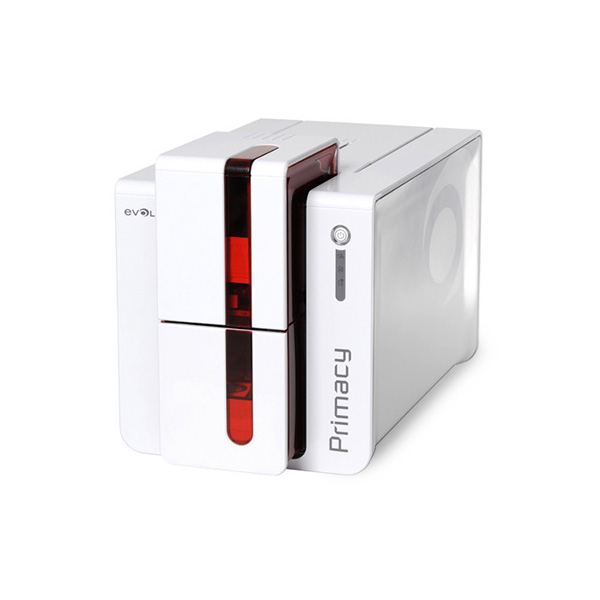 Intelligent Ribbon Installation and Configuration
Evolis' major change for this next generation of printers is the ribbon cartridge with an RFID chip.  Although never a deal breaker on past models, it was a pain to have to set the ribbon type every time you wanted to change from color to monochrome or vise versa. 
The new Primacy and Zenius now make changing ribbons as simple as dropping it in and closing the lid.