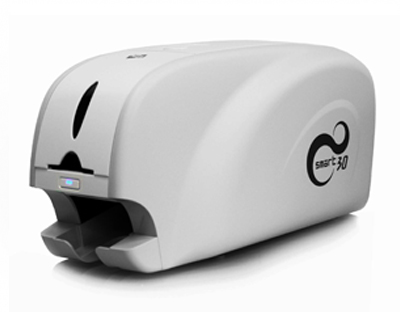 Smart 30S Card Printer
Call 01 5065661 Now for Latest Price
Low-cost entry level printing
Extreme reliabilty
Easy to use; easy to maintain
5-year manufacturer warranty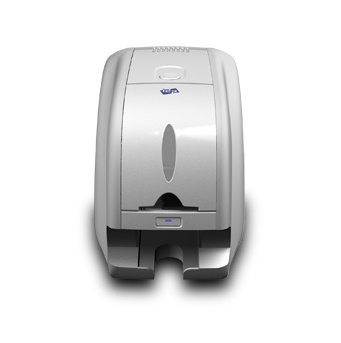 Smart 30S Plastic Card Printer
Entry Level Printing
Smart by name, smart by nature:  The IDP Smart 30S Card Printer is the latest single-sided plastic card printer from Smart. With an exceptionally intuitive nature, the speed, convenience and cost-effectiveness of this printer is second to none.
Low Cost, simple to use, highly reliable
Tech not your thing? The Smart 30 Printer is so intuitive that even the most basic technical knowledge will suffice. The ease of use is complemented by its outstanding performance and reliability which put this machine on par with many of its larger – more expensive – counterparts.
Unbeatable value with a 5-year warranty
Above all, this fantastic card printer comes with a Five Year Warranty, but with its rigorous testing and intensive quality control, it'll be incredibly unlikely that you will ever have to use it! 
Direct to card printing
Up to 100 full-colour cards per-hour
250 prints per ribbon
5-year warranty
For more information and options on this machine, please contact our sales team on 056-7712650 or email sales@cardlogic.ie
Specifications
PRINT SPEED

Color – 100 cph

Mono – 200 cph

MAX. IMAGES PER RIBBON ROLL
This printer provides real value for money with its outstanding, consistent performance, reliability and ease of use.  With real-time print status, you'll always be aware of what supplies you're using and what you may need.  Thanks to  Smarts whisper quiet technology, you'll never even notice that the printer is running.  The IDP Smart 30s printer offers cost-effective security on every card you print with a unique YMCKFO UV Printing Ribbon!
With its intuitive plug-and-play set-up, you can be up and running in next to no time. What is more, the 30S can print a full-colour card in less than 30 seconds.  Simply put, the speed and cost-effectiveness of this printer is nothing short of brilliant! Use this printer for the production of employee, student, health, travel, loyalty and a thousand other cards!