Matica Printer Range
CardLogic is delighted to announce that we have been appointed official distributor for Matica Printers. Matica technologies is a rapidly expanding, dynamic company with a growing international network.
Matica develops, manufactures and distributes print solutions for Financial Cards, ID Cards, Passports and more. CardLogic will now be stocking a range of Matica ID printers
Espresso II
Low-cost highly capable desktop printer
The Espresso II is Maticas entry level direct-to-card printer. Offering superior reliabilty and consistent performance, this fantastic looking machine is a worthy addition to any office setting.
The Espresso II offers superior print speeds and outstanding card quality putting immediate value on your desktop. Available as a single or dual-sided model, this versatile little machine allows you to easily meet your printing needs. The entire Matica line offers optional Wifi connectivity further increasing the efficiency of the printer.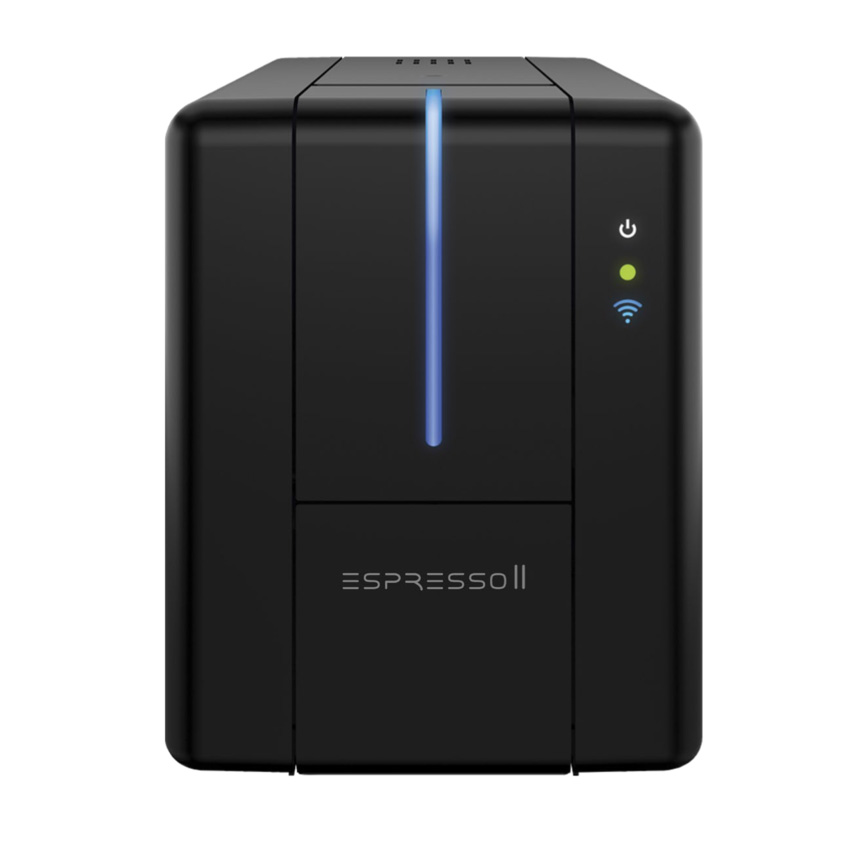 XID8100
Retransfer printing at a low price point
The XID8100 is Matica's entry-level retransfer film printer. Retransfer printers offer some significant benefits over direct-to-card printers. Higher print quality and edge-to-edge printing being the most prominent. The XID8100 is the ideal solution for day-to-day printing of all kinds of plastic cards.
The modular concept makes this machine extremely versatile. Flipper modules and encoders can be added to this printer with ease should your printing needs evolve over time. Lamination modules are also available to protect your cards from damage or fading.
Simple to use and set up: the printer uses USB & ethernet connectivity as standard with optional WIFI available.
XID8300
Quality, reliable workhorse
Compact, but powerful; The XID300 is an integral part in the daily operations of educational, government and financial institutions globally. This versatile printer offers photo realistic prints with a top-level card-per-hour output.
Crystal clear imaging: this retransfer printer renders sharp photo realistic colours with true edge-to-edge prints. High-volume output of up to 120 cards per hour makes this perfect for on-demand printing.
Retransfer printing allows for true over edge printing with perfect clarity: sharp, crystal clear colours bring ID cards to life and optional ultraviolet security printing protects against fraud.
XID8600
Ultra high-definition printing
Matica's XID8600 is a premier, high definition micro printer. When only the best will do; the 8600 is the printer you need.
Suitable for microprint & fine line printing, this high-end model can produce sharp legible text as small as 1.3 pt. in size. Complex images are similarly possible at this high resolution. Vibrant colors, crisp tones and the ability to incorporate greater details are some of the additional benefits of a high definition printer.