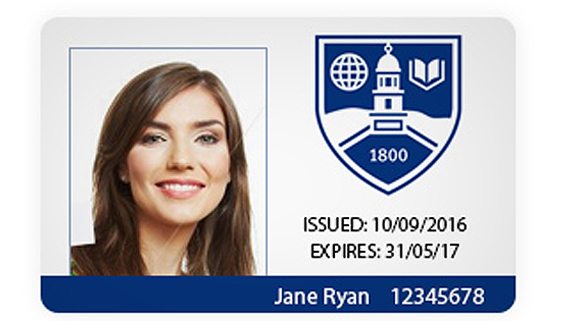 Printed Student ID Cards
As Ireland's largest supplier of printed student id cards, our aim is to provide the highest standard of security to educational institutions across the nation. For over a decade we have worked closely with some of the most prestigious educational institutions, assisting with the design & print of student, staff and visitor ID cards.
We can cater for all manner of student cards: from standard issue cards, to library and exclusive student club cards.
Why Buy From Us?
Low price promise: we'll match or beat any previously quoted price
Extremely quick turnaround
Long working history with some of Ireland's leading educational institutions
Highly personal and dedicated approach to every project
Student ID Card Printing
Format and function
Student ID cards are one of the most popular forms of ID cards. Schools develop and implement ID card programs to not only identify their students and faculty, but to streamline and combine applications such as eating in the school cafeteria and checking out books from the library. Student ID card programs increase school security
and make everyday operations more efficient
Student ID Cards are available in many formats; A typical layout might consist of college logo or crest and includes fields such as Photo, name, course details, date of birth and student ID number. From basic, monochrome single-sided cards to highly detailed, secure, encoded cards. The type of card issued depends entirely on the size of the school and the functions the card will need to perform. For example, some student cards are used not only for idenfitication, but for eating in the school restaurant or borrowing from the school library. Above all, Student ID's make everyday school operations much more efficient.
Print Student ID Cards : DIY
CardLogic also supply a student ID printing card printing bundle should you wish to print the cards yourself. This bundle includes everything you need to start printing your own cards.