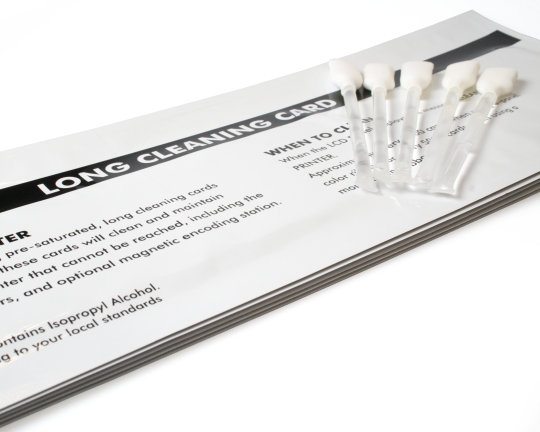 Smart Printer Cleaning Kit
Call 01 5065661 Now for Latest Price
Pack of 5 cleaning cards and 5 cleaning swabs. Used for maintenance of the IDP Smart 30 & 50 plastic card printers.
Smart Printer Cleaning Kit
This smart printer cleaning kit contains 5 cleaning cards and 5 swabs – everything you need to keep your printer running smoothly. Not only does regular cleaning prolong the life of the printer, it also directly affects print quality. These cleaning cards remove any dirt or debris from the printer rollers. We recommend using this cleaning kit at each ribbon change.
For use with Smart Printers
5 cleaning cards and 5 swabs
Unsure if this is the item you need? Give us a call on 0567712650 or send us an email: sales@cardlogic.ie – we'll set you right