The lanyard has long been one of the most ubiquitous business accessories. Most people will be familiar with lanyards, and their function but few are aware of the fundamental technology behind lanyard printing.
In recent times, lanyards have skyrocketed in popularity due to the many advancements in print technology allowing for greater customisation. World leading fashion houses such as Givenchy and Louis Vuitton have started offering lanyards (at exorbitant prices) so awareness has never been higher. 
Whether you need an affordable plain lanyard to identify staff or want to create a bespoke brand awareness solution, it's a good idea to be aware of the terminology and specifics relating to lanyard production.
Lanyard Basics
So, lets dive in. Everything we discuss here can be applied to both stock and personalised lanyards. We will try to be as comprehensive as possible but should you still have questions about lanyards or lanyard printing, you can contact see our Lanyard  page or give us a call on 01 5065661 for more information.
Lanyard Print Method
For personalised lanyards, the imprint method refers to the customization process of the lanyard. In other words, the imprinting of your text, logo or whatever on to the strap. There are 3 commonly used methods for lanyard printing: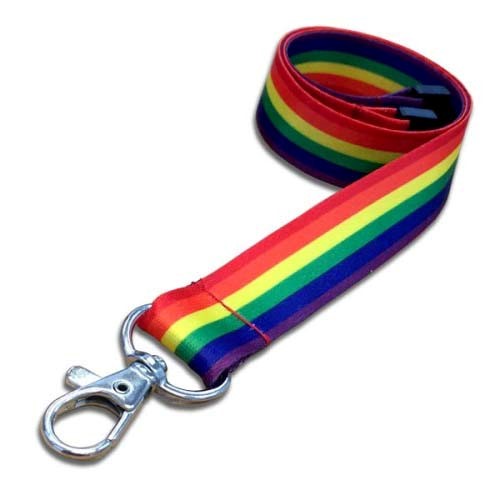 LANYARD SIZES
How long is a piece of string? Or in this particualr instance, how long is a woven strap. Lanyards are available in a variety of standard sizes and can be specially customised to suit customers' demands. The standard lanyard size is typically 1 inch long and approx. 36 inch in length.
LANYARD ACCESSORIES
The strap is not the only customisable part of the lanyard. Clips, straps and features such as the safety breakway can be added. This safety feature is ideal for hazardous environments.
The Safety breakway will split the lanyard in two if the strap is placed under a certain level of pressure preventing damage to the neck. This is especially important if you're working around machinery.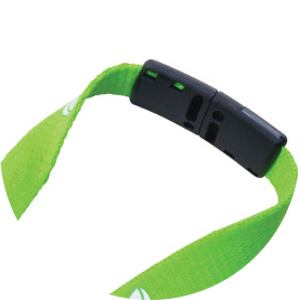 Finishing Options
The finishing option is the lanyards defining characteristic. For all intents and purposes, it is what makes the lanyard a lanyard. The finishing option gives the lanyard its distinctive loop shape. Without the finishing option, the lanyard would just be a strip of cord.
A variety of finishing options are available. Sewn, metallic crimps or plastic beads are the most commonly used finishing options.