ID CARD PRINTING
CardLogic is Irelands premier provider of ID card printing services. Every year we produce thousands of high quality plastic cards for our clients. Our printed ID cards are produced on high-quality PVC plastic cards. The cards can be supplied with your company logo printed and contact information. All of the card holder information can be easily incorporated into the design layout of the card including name, department, employee/staff number, expiry date etc.
ID Card Printing in just 4 easy steps
Pick your card & design

We prepare a mockup & send a proof

You approve or amend the design and we go to print

Order is dispatched to you
Get A Quote
All colleges and universities are now required to supply printed student ID Cards to attendees. CardLogic can provide a compete solution for your Student ID printing needs – hassle free and cost effective.
Learn More
Staff ID Cards are a simple and cost-effective way of easily identifying employees. Cards can be supplied single or dual-sided. Cards can customised as little or as much as you like.
Learn More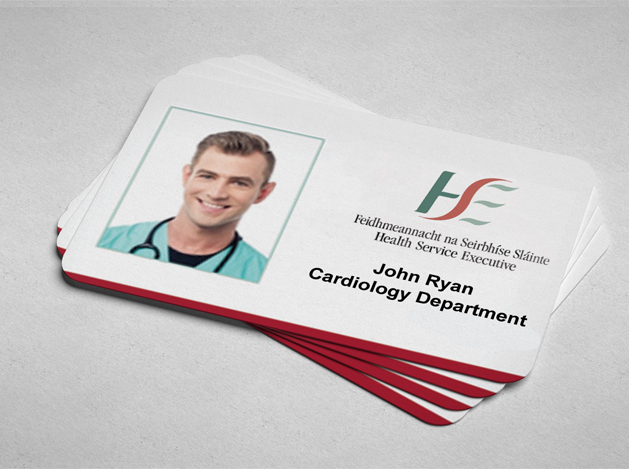 All hospitals in Ireland now require employee ID cards for both nurses and doctors. CardLogic has been providing Hospital Identification Cards to a large number of hospitals and healthcare facilities in Ireland for a number of years.
Learn More
access control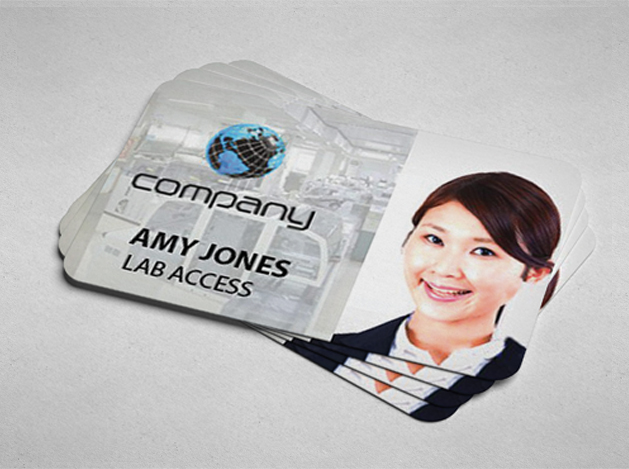 We supply a large amount of printed access controls cards to companies nationwide. These cards can be supplied witha mag-stripe or with a contactless chip embedded in the card such as mifare, HID, Hitag etc.
Learn More
ID card printing can be done single sided or dual sided. We can print company information on the reverse of the cards or a return to address in case the cards gets lost. The cards can also be purchased with extra printing and security features such as holo design – which is a silver foil printed logo that can change colour and shimmer. This will be unique to the card and so will prevent duplication or copy. Other features such as a signature panel allows the card holder to sign the card which shows that they are approved card holder and also the card can be used for signature verification. Buy with confidence from CardLogic. Irelands No. ID card printing service.
ID Card Printing FAQ:
How do I provide the artwork?
It's simple: you can send any artwork you may have to us by email and let us know your vision for the card.
I'm not happy with the finished product
To ensure your satisfaction with the finished product, we will send an online proof to show you exactly what your finished card will look like. In some cases, we may print out a sample id badge and post it for approval (additional charges may apply).
I've changed my mind about the design, can I change it?
No problem, we will never send a job to print without first sending a proof to you for sign off.

Any further questions you can contact us at our:
Dublin office: 01 5065661
Kilkenny Office: 056 7712650